Latest version:
7.83.969
Importing data from command window
Data can be imported not only from files but also from the output text in a command window. As in case of files, any delimiter character is accepted (comma, semicolon, tabulator or consecutive spaces). In the following example labels (name and time) and intensity data, delimited by comma and spaces, are copied to the Intensity window. The -1 values denote empty cells.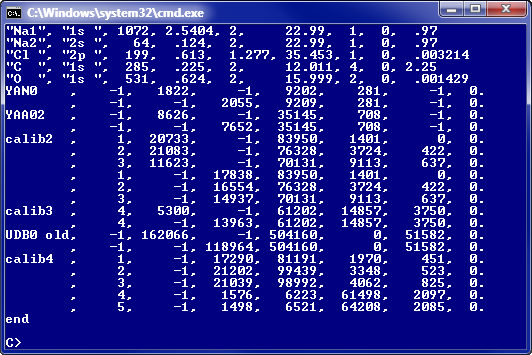 Select and copy the text: from the context menu of the command window select the Edit / Mark command and highlight desired text by SHIFT arrow keys or mouse drag, then press ENTER (or CTRL C in Windows 10). Columns can also be selected.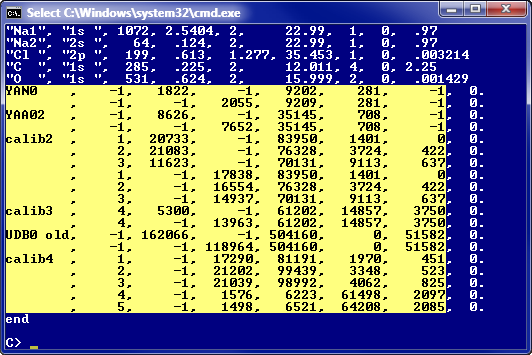 Select the target area in XPS MultiQuant and paste. The -1 values will disappear when you leave and return to the Intensity window.